There has been a lot going on in the global economy over the past 2 weeks. The Federal Reserve, the European Central Bank, and now the Bank of Japan have all announced efforts to support struggling markets. Let's take a look into Japan.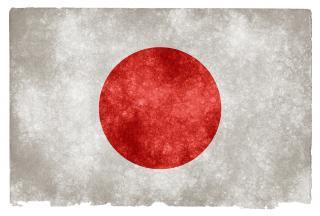 Japan's Growth Not as High as Expected
Between April and June, the Japanese economy grew by 0.7%, which sounds pretty bad, but even more so when it was actually revised down from 1.4%. The revision was made in the wake of slowing exports and shrinking consumer demand domestically, while the economy grew by 0.2% compared to the previous quarter, a revision from 0.3%. These figures make grim reading, especially when Japan is still trying to recover from the dual shock of the largest earthquake in its history and the Fukushima nuclear disaster from last year.
The export sector is weak largely because of low demand for consumer goods in the Eurozone and the United States, two markets where Japan have been big exporters in the past few decades, but that's not the only factor behind the growth revision. Slow growth in neighbouring China and India has also impacted on Japan's economy, which has affected corporate investment, which is vital if the Japanese economy is to post improved growth figures in the future.
Sluggish growth in other parts of Asia is bad news for Japan, especially as China, India and other emerging economies are seen as being some of their major trade partners. However, there is some cause for optimism in the long term, as some experts believe that rebuilding in areas affected by the earthquake and subsequent tsunami and nuclear disaster in March 2011 could help to engineer growth in the wider economy. Although it's not certain that growth will improve massively, any encouraging news is welcome.
Find the latest spread betting strategies and other articles at City Index.