February 22, 2014 marked the 3-year anniversary of Funancials. Although the idea (to begin a blog) started brewing years before, I officially grew a pair of testicles and wrote my first blog post on February 22, 2011.
It's interesting to look back and compare my first blog post to my most recent articles. If you've been following since the beginning, you know that my old articles were so brief that they could be confused for Tweets. Now, I'm almost always able to piece together two coherent paragraphs before I lose focus. Almost.
Since it's difficult to find improvement in my writing over the years, I thought it'd be fun to SHOW YOU how Funancials has progressed. Using "The Wayback Machine," I was able to capture screenshots of changes to Funancials' home page through the years.
Enjoy.
April 9, 2011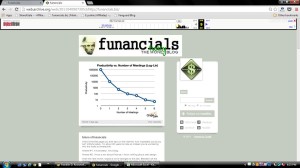 I initially started the blog on Tumblr.
April 30, 2011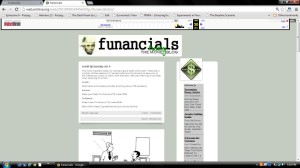 After a few months, I thought it was time to monetize my blog (notice the ads in the sidebar). Yep, I didn't make a dime from that.
July 26, 2011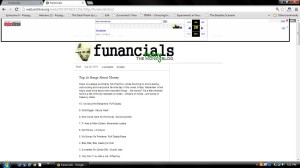 After blogging for 6 months, I gained a decent following on Tumblr. And by "decent following," I mean that maybe one person reads my blog. Probably about the same amount of people I reach today.
September 23, 2011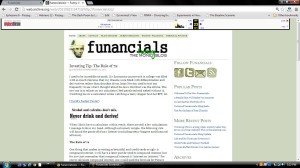 I hired Suba, from Wealth Informatics, to ramp up the look of my website and convert it over to a self-hosted WordPress site. Great decision.
November 28, 2011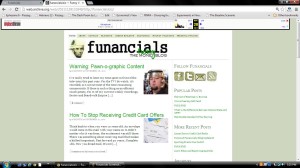 Things have really picked up at this point, primarily because of my involvement with the Yakezie network. Many thanks.
October 17, 2012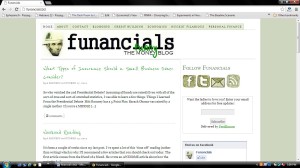 I held onto this look for about a year, before a needed a change.
January 3, 2013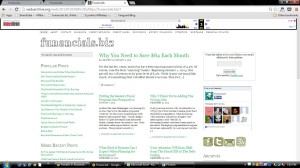 I wanted readers to have access to more articles. Rather than viewing 10 articles on the homepage, I changed it so that readers could view 30 different titles on any page throughout the site.
March 5, 2014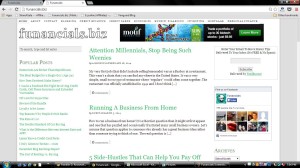 And that brings us to today.
What do you think of the transformations that have taken place?